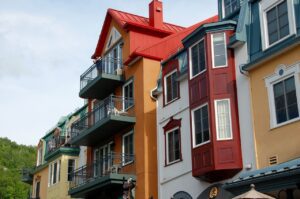 When you find rental options that meet your needs, it can make a significant difference in your overall quality of life. Whether you're searching for your first apartment or transitioning to a new city, it's essential to find a rental that aligns with your needs, preferences, and lifestyle. In this article, we will discuss ten essential tips that will help you find your dream rental.
Our tips cover a wide range of topics, including conducting thorough research on different neighborhoods, setting a realistic budget, and understanding lease agreements. We also emphasize the importance of inspecting the property, checking for necessary amenities, and considering the proximity to essential facilities like schools, hospitals, and grocery stores. 
Additionally, we discuss the significance of reading reviews and reaching out to previous tenants for their opinions. By following these tips, renters will be equipped with the knowledge and tools needed to find rentals that align perfectly with their needs, preferences, and lifestyle.
1. Determine a Budget
Before you start your rental search, it's crucial to assess your financial situation. Evaluate your income and expenses to determine how much you can afford to spend on rent each month. Setting a realistic budget will help you narrow down your options and avoid financial stress. Ideally, rent should cost approximately ? of your monthly income, but in many areas, that isn't always feasible. Regardless, make sure that you're looking at rentals you can realistically afford.
2. Find Rental Locations You Like
The location of your rental plays a vital role in your daily life. Research different neighborhoods to find the one that suits your needs. Consider factors such as proximity to work, schools, grocery stores, and other amenities that are important to you. Choosing the right location will make your daily routines more convenient and enjoyable and may very well help you turn your rental home into a peaceful, quiet haven you return to after a long day.
3. Outline Your Wants and Must-Haves
Make a list of essential features you absolutely need in your future rental home. This could include the number of bedrooms, parking space, or specific amenities like a gym or swimming pool. 
Additionally, consider any additional preferences that would enhance your living experience. This might include walking paths in the neighborhood, a dog park, a neighborhood without HOA fees, etc. 
Keep each list separate so that you can focus on the things you really need. This way, if you find several listings with all the amenities you have to have, you can refer to your Wants list to help you narrow down your options.
4. Find Rentals Online
Rental listing websites are a valuable resource when searching for your dream rental. Explore different platforms and use filters and search options to evaluate your choices. Pay attention to details such as rental prices, photos, and descriptions to identify properties that meet your requirements.
5. Attend Open Houses and Viewings
Once you have a short list of potential rentals, attending open houses or scheduling apartment viewings is crucial. Prepare for these visits by creating a list of questions to ask the landlord or property manager. This will help you gather additional information and make an informed decision. For example, you may want to ask about the property's pet policy if it wasn't listed online. You might also want to ask about which utilities are included in your rent price.
6. Assess Property Condition & Maintenance 
During your visits, take the time to inspect the rental for any issues. Check for signs of damage, malfunctioning appliances, or potential maintenance concerns. Test the doors and windows, look under rugs, and try the utilities before you agree to rent a property.
It's also important to research the landlord's reputation and ensure they are responsive and responsible when it comes to property maintenance.
7. Read and Understand the Lease Agreement
Before signing any documents, thoroughly review the lease agreement. Pay attention to the terms and conditions, including rental duration, pet policies, and any additional fees. If you have any doubts or concerns, don't hesitate to seek clarification from the landlord or property manager. 
8. Consider Utility Costs & Other Expenses
When budgeting for your rental, it's essential to account for utility bills and other potential costs. Inquire about the average costs of electricity, water, and internet in the area. Additionally, consider any additional expenses such as parking fees or maintenance fees in apartment complexes. Once you have a full list of potential costs you're going to incur each month, add them up to verify whether the property in question still aligns with your determined budget.
9. Seek Advice from Current or Previous Tenants
Before finalizing your decision, reach out to current or previous tenants of the rental property (if possible). They can provide valuable insights about their experiences, the reliability of the landlord, and any potential issues you should be aware of. This first-hand information can help you make an informed choice.
10. Trust Your Instincts When Finding Rentals
Finally, trust your instincts when making a decision. Consider all the information you've gathered, weigh the pros and cons, and listen to your gut feelings. Finding your dream rental is not just about the physical aspects but also about how it makes you feel. Choose a rental that aligns with your lifestyle and brings you joy and comfort.
By following these ten essential tips, you'll be well-equipped to find your dream rental. Remember to take your time, conduct thorough research, and prioritize your needs. With careful consideration and patience, you'll soon find rentals that'll serve as the perfect place to call home.
Don't miss our next blog post which will cover more information about managing rental properties and matching the right tenant with the right rental home. If you're a tenant, we cover tenant-related information on our blog quite often, so there's something for both landlords and aspiring renters.